Studies show that home staging not only ensures a quicker sale but also increases the amount buyers are willing to pay. By making it easier to visualize the property, buyers are more inclined to walk through a staged home they viewed online.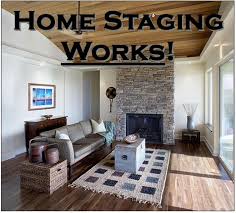 While professional staging is sometimes recommended, it is not always necessary. Simple DIY steps can go a long way:
Keep your lawn and bushes trimmed.
Power-wash your sidewalk, driveway, and the exterior of your home.
Make minor repairs: doorknobs, replace house number, etc.
Fresh flowers in the house or potted by the front door.
Clean and declutter.
Remove family pictures and "depersonalize your home;" you want the buyer to view it as their potential home.