After 25 years as a yacht Captain, Juan Mendoza returned to real estate sales in 2014. The challenges of buying and selling real estate have been a lifelong passion with Juan. He was a licensed real estate agent in Connecticut prior to yielding to the allure of the sea, but remained active in real estate as an investor. As a South Florida resident for the past 18 years, Juan has seen first-hand the changes in the real estate market, from the ever increasing developments and the influx of foreign investors, to the first time buyer market and the downsizing aspects of the sophisticated home owner. As Captain, Juan developed a strong affinity for the waterways, a bond that merited an appointment from the City of Hollywood to serve on the Marine Advisory Board. This affinity, combined with his real estate acumen, has provided Juan with a unique prospective for waterfront properties and the surrounding areas.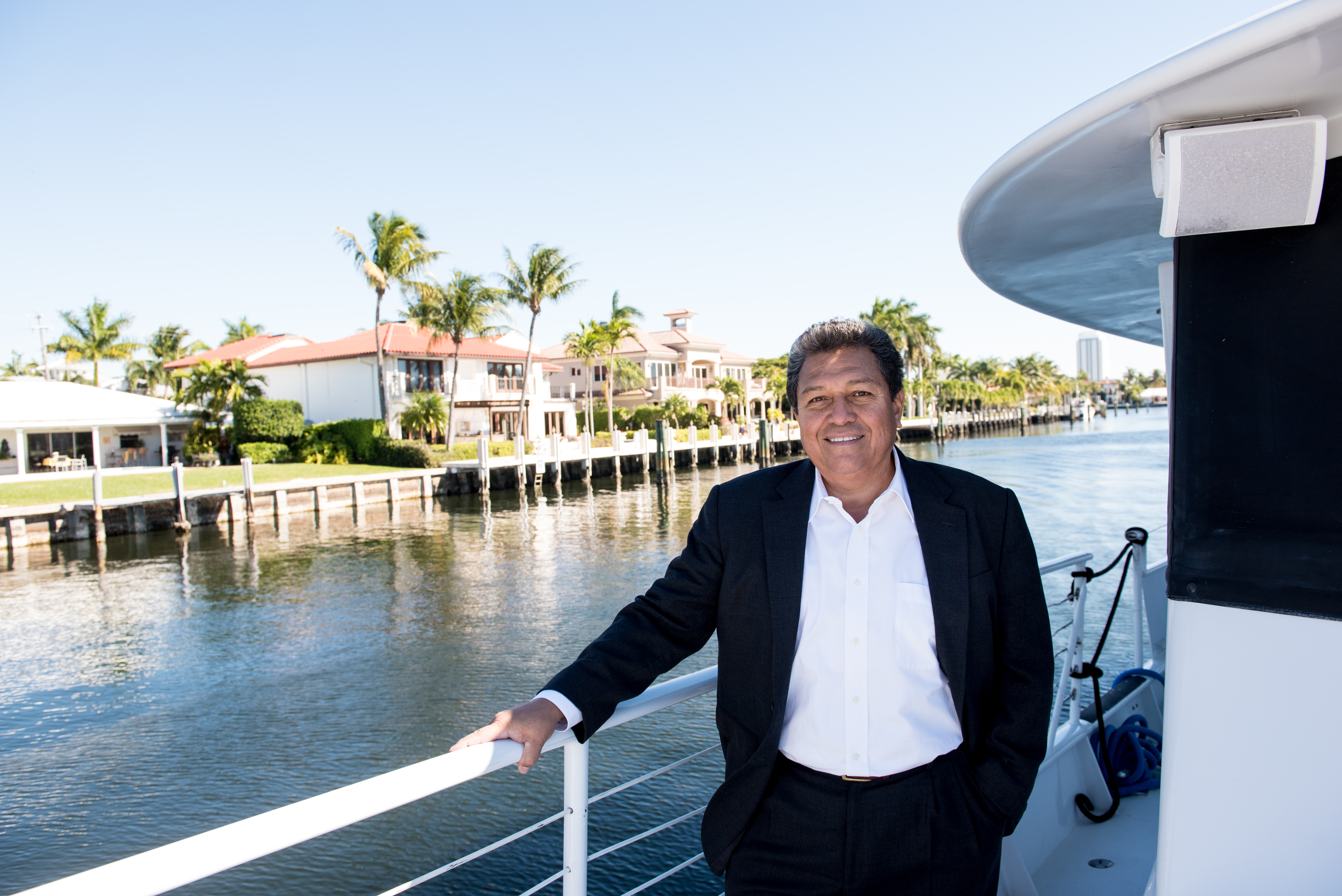 Knowledge of the Hollywood/Fort Lauderdale – Broward County area is just one of Juan's area of expertise. As a homeowner in Hollywood, and a real estate investor Juan is very knowledgeable in the real estate transaction process. This allows Juan to work effectively with the accomplished home owner, the first time buyer or the seasoned investor.
Juan Mendoza's customer service philosophy is based on providing strong personal attention to his clients, contributing positive recommendations for a quicker, easier sale and communicating every aspect of a real estate transaction to his customer. His philosophy also centers on a sincere unselfish desire to help his customer achieve their real estate and personal goals. He lives by a quote from Zig Ziglar: "You will get all you want in life, if you help enough other people get what they want." So, … allow Juan to help you!
COMMUNITY:
* Greater Hollywood Chamber of Commerce – Member
* Hollywood Hills Civic Association – Member
* Marine Advisory Board – Appointee – City of Hollywood
* Leadership Hollywood Class XL – Alumni
DESIGNATIONS:
* SRS – Seller Representative Specialist
* REALTOR – NAR – National Association of Realtors